Thanks for all of your support!
 We raised $8,700!
– and –

100 paddlers 

34 watercrafts

15 River Fairies

5 Point Positive Talks

12 (kind) Roasting Comments

1 bald eagle sighting
Countless amazing moments!
SPECIAL THANKS TO OUR SPONSORS!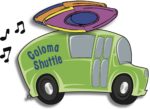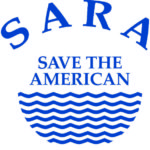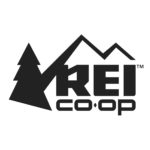 HOTSHOTS IMAGING | THE OTHER GARCIAS | N ST. CAFE
---
Join us

Next year

for 1 or more legs along the American River 

FOR A MULTI-DAY PADDLE-A-THON
from

Coloma

to

the State Capital
To change
the

conversation about water in California

Paddling down the American River to the Capital visibly demonstrates how our rivers connect us, building support for better stewardship of this shared resource.

Rivers, the lifeblood of our communities from the Sierra to the Sea, have been severely degraded for more than a century. Today, climate change is fueling increasingly severe drought that will push them beyond their ability to give.

This multi-day fundraising paddle builds community and collective strength to point positive towards protecting California's rivers in a changing world using resilient water solutions. Together, we'll send a message to our state leaders that we can meet our water needs without destroying our rivers!
*
Point positive

in rafting means the guide only points to where they want people to go, never toward hazards.
Why We Paddle
We paddle to train the next generation of river advocates across California through our River Advocacy Training School 
We paddle to share research that guides policy-making for the Point Positive Campaign
We paddle to get our leaders out in nature and experience California's rivers first-hand and learn more about what we can all do to save them
And of course, we paddle

to have fun

along the way!
If you have questions, please email us or call (916) 442-3155.