Some of my earliest and fondest childhood memories were from biking, fishing, or backpacking along stretches of California's magnificent waterways. Those formative experiences left me infatuated with the beauty and importance of water, along with a thirst for the conservation of those aquatic landscapes.
I am excited to join the RATS program because I am eager to educate myself and gain the encouraging community necessary step out and make a change. In today's political climate, there are so many decisions being made that are going to have lasting impacts on our people and environments, some of these even destroying habitats and ecosystems permanently.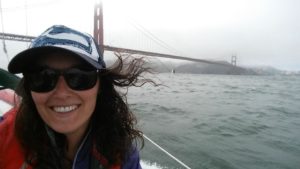 I want to take an active role in the policy process to restore these natural spaces. I am not content recognizing the magnitude of the issues at stake without making a dedicated effort to be a part of the solution. I am hoping that the RATS program gives me the tools and inspiration to activate myself and others to speak up for and save our threatened riparian ecosystems.