The Friends of the River Board of Directors and Staff invite you to Point Positive on Friday, October 21st!

This year at The California River Awards we'll be launching a new campaign to POINT POSITIVE to sustainable water solutions that will help save rivers. We've been working to protect and defend our rivers from destructive dams and diversions for more than forty years, but we need to change the conversation from building dams and diversions to pursuing sustainable and resilient water solutions that meet our water needs, remove the perceived need for dams, and prepare us for the changing climate.
Sponsor » Buy Tickets »   This event is sold out! Please click buy tickets to make a donation to support our efforts.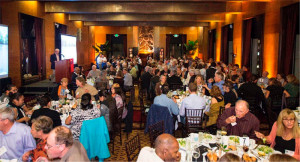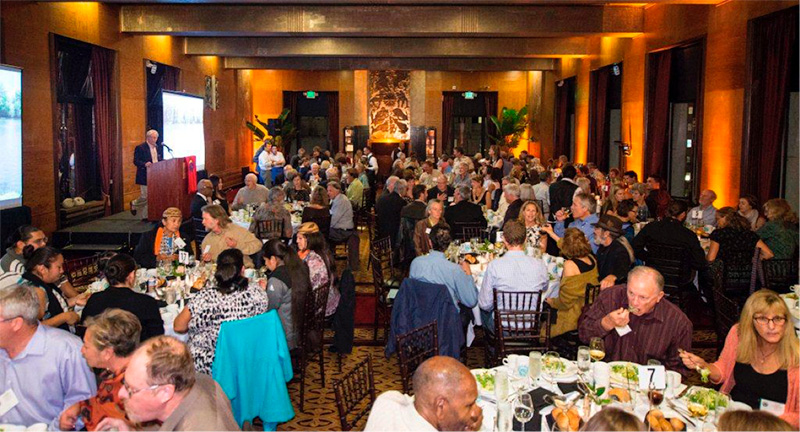 This year's event will be held at the City Club of San Francisco designed by the noted San Francisco architectural firm Miller & Pflueger. The 11-story building is considered the finest example of the interior art deco style in the city and among the finest examples in the state. Diego Rivera created his first U.S. fresco on the wall and the ceiling of the grand stairwell of The City Club. The central figure represents Calafia, the Spirit of California, for whom the state is named.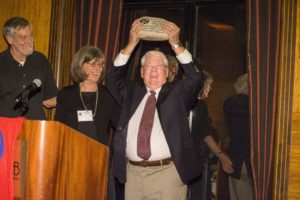 The Awards honor outstanding contributors to river conservation, preservation, and protection.This gala is FOR's biggest party and fundraiser of the year and all proceeds support the Point Positive campaign. FOR will use this funding to 'point positive' towards solutions that create a dynamic and resilient water future for California by organizing greater public and political support for sustainable water solutions.
Highlights from 2015
Become an Event Sponsor here or by calling Mandi Garcia at (916) 613-9461.