California is blessed with some of the most beautiful and diverse rivers in the world. From the steep creeks of the high Sierra to the broad and powerful rivers of the Central Valley, each river tells a personal story and provides a unique experience to the visitor.  Friends of the River works not just to preserve our rivers, but to change how people think about them – not as resource to be exploited, but as treasure to be enjoyed. Friends of the River is advancing proactive and realistic ways to improve our water supply reliability and security - read more.
Clean Water

Free flowing, undeveloped rivers are our primary source of clean water for drinking, growing food, and manufacturing goods.
Natural Heritage

Free flowing rivers are an important part of our picturesque natural landscape; things of great beauty and purpose that we need to protect for future generations.
Biodiversity

Free flowing rivers are complex ecosystems that are home to hundreds of sensitive, threatened, and endangered species of fish and wildlife.
Personal Renewal

Free flowing rivers have been the focus of human activities for hundreds of thousands of years. We depend on wild and undeveloped rivers for outdoor recreation, inspiration and renewal of the spirit.
Natural Systems

Free flowing rivers use natural systems to effectively transport sediment and nutrients, provide riparian and aquatic habitat, renew topsoil in flood plains, supply the aquifer, and eventually complete nature's water cycle by flowing into the sea.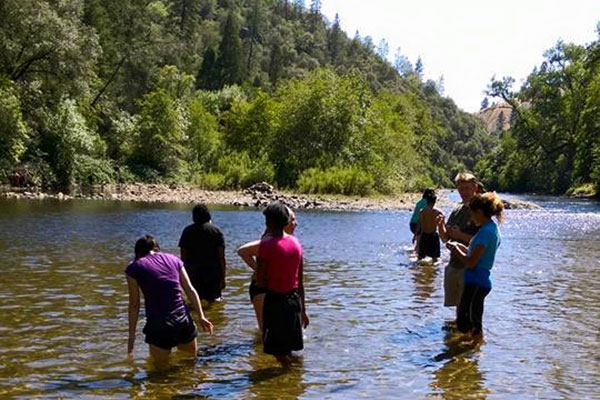 FOR & New Voices Are Rising
It was a treat to partner with the New Voices Are Rising program to train new environmental and social justice organizers from underserved communities and schools in Oakland. The students spent a week with us to: see and learn about the Mokelumne River meet with legislators and the Governor's office; and go whitewater rafting and camping.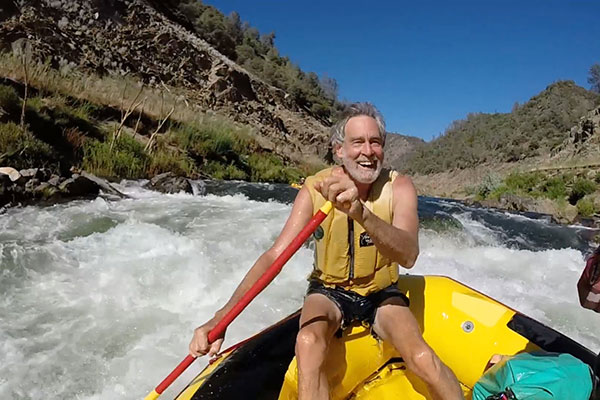 KQED: CA Drought Revives a River
California's relentless four-year drought has had some unexpected consequences. It's uncovered lost bits of history — ancient petroglyphs and remnants of mining towns at the bottom of reservoirs.  And in the canyons of the Sierra foothills, the legendary rapids of the Stanislaus River are back.
PBS Newshour:  Dam the Drought
Across California, after years of punishing drought, reservoirs that normally fill canals and make crops bloom are greatly depleted or even empty. Some say that getting more water into storage by building more dams is key. But dams also create problems.  Features Senior Policy Advocate Ron Stork.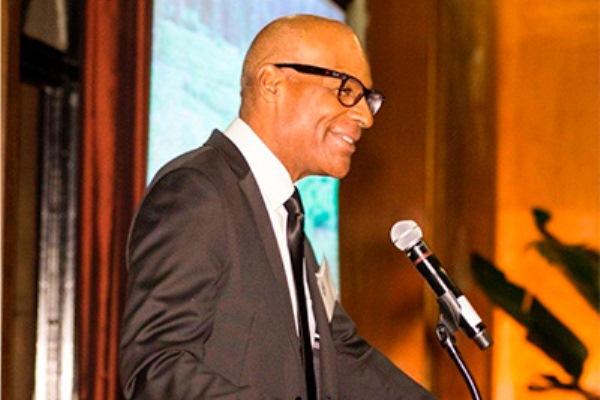 2015 California Rivers Awards Slideshow
The 2015 California River Awards slideshow. A night of friends, fine foods and wines, and river heroes! Watch the slide show to see new and old friends celebrate our rivers.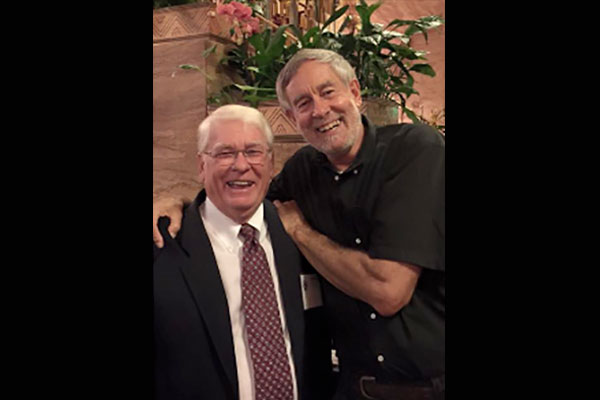 Dan Beard Accepts The Mark Dubois Award
Dan Beard penned the book Deadbeat Dams, and declared "the dam building era is now over" while serving as the Commissioner of the U.S. Bureau of Reclamation.  Dan reorganized the Bureau to pivot away from dam-building to promoting water conservation and environmental restoration.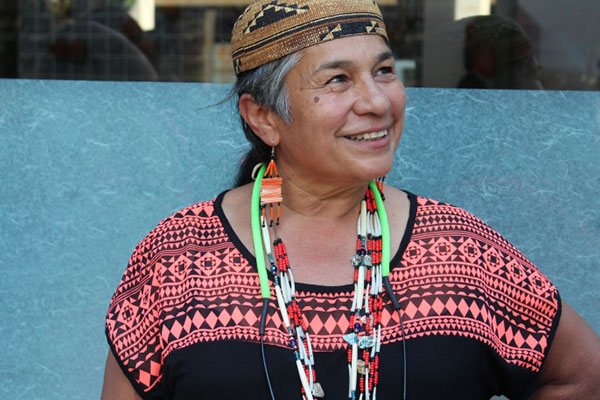 Chief Caleen Sisk Accepts The Mark Dubois Award
Caleen Sisk is the Spiritual Leader and Tribal Chief of the Winnemem Wintu Tribe who practice their traditional culture and ceremonies in their territory along the McCloud River in Northern California.  She has focused on maintaining the cultural and religious traditions of the Tribe as well as advocating for California salmon restoration.