The Friends of the River Board of Directors and Staff invite you to celebrate rivers on

Friday, October 13th!



We've been working to protect and defend our rivers from destructive dams and diversions for more than forty years, but we need to change the conversation from building dams and diversions to pursuing sustainable and resilient water solutions that meet our water needs, remove the perceived need for dams, and prepare us for the changing climate.
Your sponsorship or ticket purchase will help meet our fundraising goal. Can't join us? Consider becoming and event sponsor. Contact Eric Wesselman, Executive Director, by emailing or calling 916-442-3155 ext. 218. Or simply click the sponsor button below!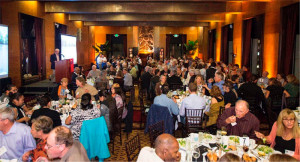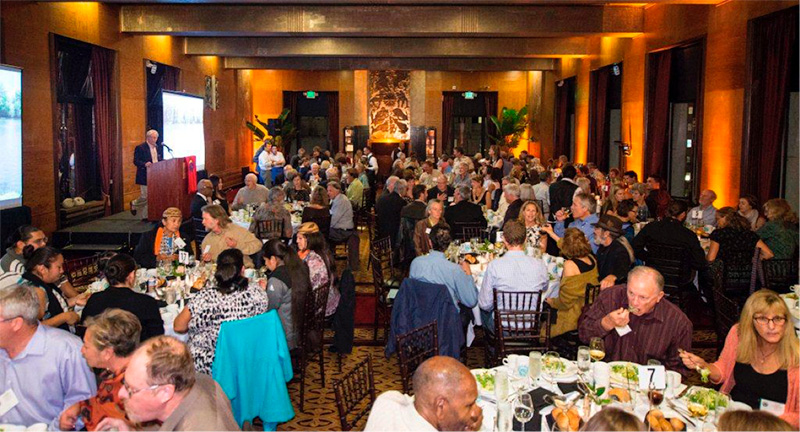 This year's event will be held at the City Club of San Francisco designed by the noted San Francisco architectural firm Miller & Pflueger. The 11-story building is considered the finest example of the interior art deco style in the city and among the finest examples in the state. Diego Rivera created his first U.S. fresco on the wall and the ceiling of the grand stairwell of The City Club. The central figure represents Calafia, the Spirit of California, for whom the state is named.
---
Honorees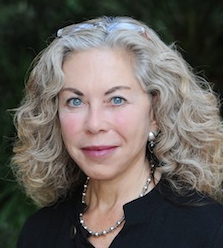 This year we're honoring Harriet Moss for her tireless work on behalf of our rivers for thirty years as a FOR Board Member and early member of FOR's staff. Among her many achievements was establishing the California River Awards as FOR's premier fundraising event and celebration of the river community.
She's been a fearless and tenacious fundraiser, raising more than $1 million to support FOR's work to protect and restore rivers in California. Thanks to her, FOR built the capacity to win historic victories like saving the American River from Auburn Dam and protecting 2,000 miles of rivers through Wild & Scenic designation. As the event enters its fifteenth year, FOR is thrilled to honor her vision and leadership that has made FOR what it is today!
River Advocates (RATS)
Carlos Zambrano, Dakota Rose Goodman, Dean Bernacchi, and Jeremy Anderson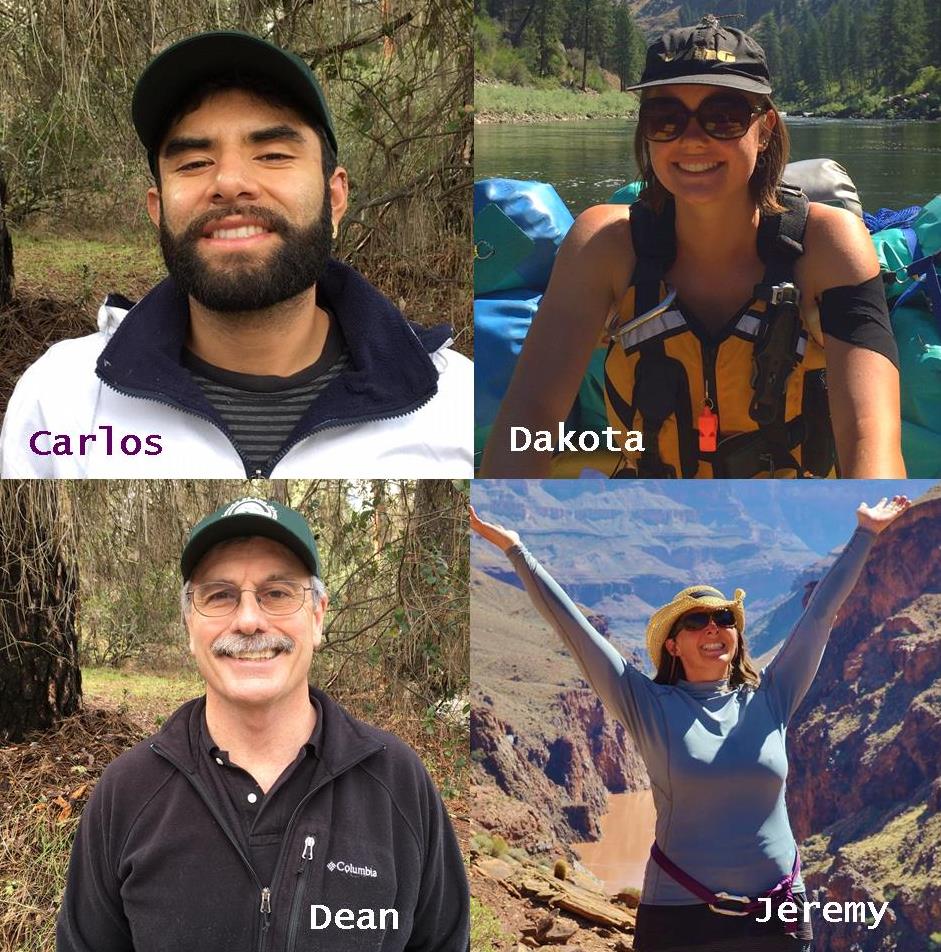 FOR launched the River Advocacy Training School in 2016 to recruit, train and deploy a new generation of river advocates. Nearly thirty talented river rats have gone through the program that we launched with funding from this event in 2015.
These four RATS have served with particular distinction and symbolize the power of the RATS program to help save rivers. Their creative and impactful organizing over the five-month program was remarkable, but what really sets them apart is their ongoing work to build the river protection movement with FOR and beyond.
Join us on October 13th to learn about their exploits and celebrate their accomplishments!