Join us out on the river! Come raft or learn to guide.

 

RaftiNG Trips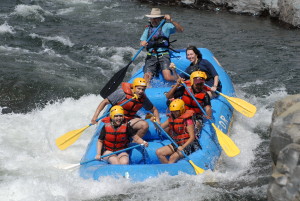 FOR offers two types of opportunities to come rafting with us.
Coalition Trips
Paddle to the Capital
Coalition Trips
Throughout the summer our trained guides lead advocacy rafting trips for groups.  Our goal is to connect people who work in the water world and make decisions about our water and rivers to unique river experiences.  If you are interested, please contact our Engagement Coordinator.
Trained volunteers guide on the Upper section (Chili Bar) and Lower Section (Gorge) of the South Fork of the American. Trips are usually on Saturdays and/or Sundays, however weekdays are a possibility at times. FOR offers shared cost trips (covering user fees and lunch only). Shared cost does not cover many of the other expenses (gas, wear and tear on gear, staff time, camping and travel) We encourage paddlers to consider supporting FOR as a way to deepen our impact.
Paddle to the Capital is a multi-leg public paddle over 6 days from Chili Bar to the Confluence along the American River.  The paddle is a fun-draiser and public event. Everybody is welcome.  Registration usually starts in April.  For more details>>
Looking for BBQ Trips? Join us for Paddle to the Capital instead!
Basic Guide Training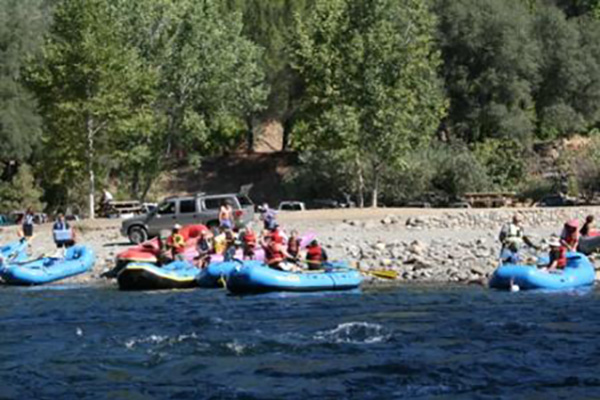 Each year FOR trains new whitewater guide an 11-day training, typically held in June. No experience needed.
Learn how to read a river, maneuver a paddle boat, move and store gear, gain a background on water issues and the history of rafting on the American River.
Annual Gear Swap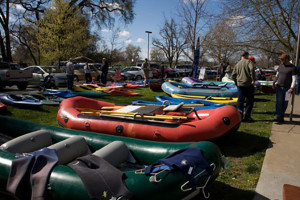 Fallen in love with rafting or kayaking and need some gear?  Join us to find some used gear to get you on the water!
Have some gear that needs a new home? Bring your gear to consign or donate it to FOR!
Held in early September each year at Henningsen Park Lotus Park. Contact the Event Coordinator for more information or to donate.
Float our boat!
You can help us keep our fleet floating by donating to the 'Float our boat!' Fund.
Quality and rugged gear last a long time, but the time has come to get a new boat as many retired this year.  If you had a great time with FOR, help us make it possible for other paddlers like you! NRS generous loaned us a demo boat for the season while we earn the funds.

(for volunteers)