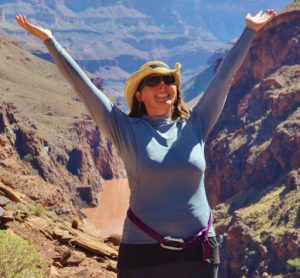 I've been active in the rafting community across the US for almost 20 years. I have a deep love for the river, and I especially love being on the river, fully immersed in nature and her elements.
I've always loved being a commercial guide because I get to share this amazing experience with people who otherwise may not get to experience the deep connection and gratitude for nature that can come with floating downstream. It's these connections that help people understand why it's so important to preserve and protect these natural places, and to keep our waterways and watersheds healthy and vibrant.
I'm excited to take this love I have for the river, and for sharing the river experience, and move into this next phase of becoming a River Advocate for Friends of the River to help the river have a bigger voice in what concerns her well-being, and ours. The health of our rivers is our health. This connection cannot be lessened.