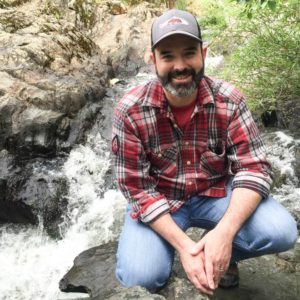 As an avid fly-fisher, I've gained an enormous appreciation and respect for the rivers and streams that provide a home to wild and native fish.
I was drawn to the River Advocacy Training School because education, teamwork and community building can be pathways to protecting our rivers. As a video producer, my goal will be to share Friends of the River's mission with as many people as possible, inspiring them to enjoy and protect the rivers we love so much.
I'm thrilled to be working with a like-minded group of people who care about the future of California's rivers, but I'm also excited to set an example for my children, by showing them the importance of supporting a worthwhile cause.