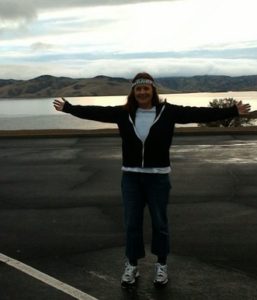 My motivation to become a River Advocate comes from deep within my heart, soul and spirit.
As a River Advocate, I wish to gain a greater knowledge of the governing executives who have the power to control how our waters are conserved, preserved for drinking, diverted and often times polluted or misused.  I wish to grow as a leader and participant working towards a greater understanding of the cultural, sociological, political and humanistic challenges facing government policy.
As a Native American Indian and recognized roll (Dawes Act) blood relative and life member of the Choctaw Nation of Oklahoma it would be my honor to contribute to the education and preservation of our state's natural resources.  I believe it is important for the Friends of the River, River Advocates to work for California because we are a great water state and are responsible for not only our personal actions but those of the state and our Nation.
I look forward to making new friends and sharing with others who, like me, find it important to be good stewards towards our Earth and enjoy the bounty she has provided for all of Americans