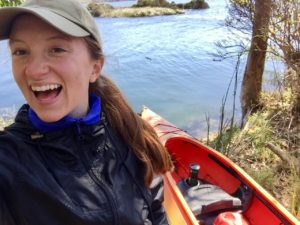 I grew up in coastal New Jersey savoring the salty air and observing how our oceans and rivers interact with pollution and environmental injustice. Throughout my life, rivers and oceans have been places of both solace and wildness – to reflect and rejoice.
I am motivated to gain tools and resources to become a more informed observer and advocate to protect these waterways and those affected by environmental injustice. I hope to grow as a community organizer and contribute my experiences working in public health research and food justice to local efforts in California to create regenerative food systems that conserve water and reduce externalities.
I look forward to working with other passionate advocates in pursuit of dismantling unjust systems and learning the most effective legislative approaches to watershed advocacy.