Toby Briggs joined FOR in 2015 as the Engagement Coordinator. She discovered FOR through the Rafting Program and trained as a white water raft guide in 2014. Soon was volunteering as Gear Chair on the Board of Elected Volunteers in 2014-15 and now works as staff with a dynamic team of folks.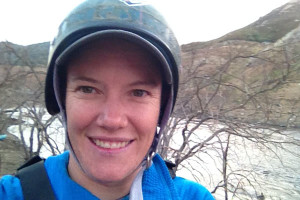 She brings a strong background in environmental and adventure education from over 10 years in the field. She connected young people to their environment for NatureBridge-Yosemite, Westminster Woods and in the San Francisco Bay Area. She coordinated conservation projects for the Student Conservation Association (SCA) throughout the country. Most recently she transitioned from working as a Program Coordinator for Playworks in San Francisco for under-served schools.
Toby is excited to engage the Friends of the River community and beyond in meaningful action, play and conversation that supports our rivers in California!