Steve coordinates Friends of the River's Wild & Scenic Rivers program. Steve was hired by Friends of the River in 1988 and has served as Conservation Director from 1990 until June 1, 2011.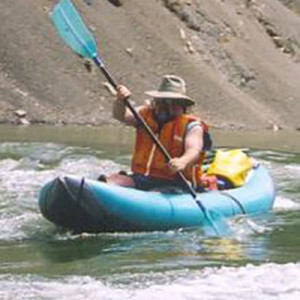 He has more than 35 years of conservation policy experience in public lands and resource issues. He successfully encouraged federal agencies to identify more than 3,000 miles potential Wild & Scenic Rivers and has played a key role in the legislative expansion of the federal and state Wild & Scenic Rivers Systems in California.
Steve co-founded and has served on the steering committees of many of the coalitions administered by Friends of the River, including the California Wild Heritage Campaign, the Sierra Nevada Forest Protection Campaign, and the California Hydropower Reform Coalition. He previously was Executive Director of the Butte Environmental Council in Chico. Steve is an avid hiker, rafter, and outdoor photographer. You can reach Steve at (916) 442-3155 Ext 221 or by email to sevans@friendsoftheriver.org.